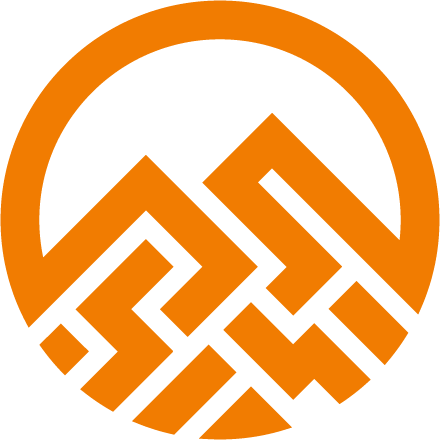 SALES INCENTIVES AND REWARD PROGRAMS
Like any smart sales executive, you're looking for ways to motivate your team. Each sales rep is unique, and each may require a different type of attention to maximize their production.
Point Recognition helps companies build effective sales reward programs that align corporate goals with what motivates your employees. Our programs are fully customizable and easy to manage. We help you focus more on your revenue growth, and less on administration.
Kick your sales team into gear – view our free webinar to discover how Point Recognition can help.
Benefits of a Sales Reward Program Powered by Point Recognition
Motivating sales rockstars, laggards and core contributors is key to achieving your revenue growth goals. Here's how Point Recognition's platform helps you create a sales program that gets it done:
Motivate your sales force to increase sales and market share
Reward dealers and channel sales partners
Customized sales incentive program design
Easy-to-use administrative and employee-facing portals with millions of sales reward prizes to choose from
Fast, simple sales reward fulfillment
Built-in reporting tools to measure employee engagement
Get started – contact us to Webinar Registration about our solutions.
Best Practices for Sales Incentive Programs
Not sure where to start? Here are a few sales incentive program best practices:
Reward more sales reps and incentivize all producers to achieve – not just top performers
Combine cash and non-cash sales rewards with employee recognition – research shows non-cash incentives amplify the effectiveness of sales incentive programs
Remember to budget for communication to build employee excitement and engagement
Use sales rewards programs to reinforce learning – "learn and earn!"
Make sure managers are aligned with your incentive programs
Need more advice? Our sales rewards webinar is a good next step. We'll cover all your questions about launching an incentive program.
Sales Incentive Ideas That Work
Go beyond traditional stack ranking plans – motivate every sales producer to achieve goals and hit sales targets. Point Recognition helps you design an incentive program sales teams can get excited about – from top producers to sales trainees.
Ideas include:
Leaderboards to spark competition between top performers
Points-based rewards to incentivize sales reps to hit personal goals
Quick points and spot recognitions for individual achievements
"Learn and earn" rewards for sales reps who complete sales training
Ask us how we can tailor a sales incentive program to your company's needs.
By the Numbers: How Top Performing Companies Structure Sales Incentive and Rewards Programs to Drive Results
According to the Incentive Research Foundation, top performing companies structure their sales rewards programs differently than average performing companies. Among the findings:
Top Performers report stronger executive support for reward and recognition programs – 93% compared to 64% for average performers.
Top Performers prioritize rewards reach – every employee receives recognition for sales achievements – rather than exclusive rewards for exceptional performance.
Top Performers have higher non-cash sales rewards: The average value of non-cash rewards for sales people in these companies is $3,916 per year, compared with $2,749 for average performing companies.
Top Performers more effectively leverage analytics – 82% of top performing companies use performance data in sales rewards programs.
Top Performers leverage corporate communications to reinforce sales incentive programs by a 2-to-1 margin compared to average performers.
Is your company – and sales force – ready to be a top performer? Talk to us about creating or revamping your sales incentive programs.
Common Questions
Beyond cash, what are some non-cash sales rewards?
The demand for non-cash sales rewards has increased significantly in recent years. Nearly 84% of all U.S. businesses incorporate non-cash rewards into their employee recognition programs. With access to millions of non-cash options, Point Recognition gives you flexibility to incentivize your sales team with rewards that reflect the growing interest in personally meaningful recognitions.
Is there software for managing sales incentive programs?
Simply put, yes. Our technology-based solution takes the administrative hassle out of running sales rewards programs. Today, nearly 90% of businesses use technology to support their incentive programs. Learn more about how our technology simplifies your life – watch our webinar to see it in action.
Should I incorporate sales quotas in my incentive program?
Sales quotas are one powerful component of a sales achievement program. The most effective programs don't stop there, however. Top performer rewards, team sales recognitions, per-sale rewards, goal-based sales incentives, and discretionary recognitions can also be incorporated into your incentive program. And with our powerful technology, you can design a sales recognition plan that incorporates all of these elements.
How much should I budget for sales reward programs?
Each company's needs and budgets are unique, but a survey of top-performing companies recently found their sales budgets were 9.4% of income, on average, compared with sales reward budgets of 7.2% of income at average-performing companies.
Whatever your budget, Point Recognition can tailor a rewards program to your needs. Plus, our low overhead costs means more of your investment goes to the people who deserve it most: Your employees.
Additional Resources:
Motivating Salespeople: What Really Works (Harvard Business Review)
Incentive Program Design, Communications and Measurement (The Incentive Research Foundation)
Ten Things Top Performing Companies Do Differently (The Incentive Research Foundation)
Let our channel sales incentive programs help you strengthen partnerships and gain market share.
- Tim Geary, Point Recognition
Millions of Brand Name Options
We've partnered with the best online retailers to enable us to offer millions of reward options–all while maintaining your budget.
Free setup and shipping
Not only do we offer free setup with your budget in mind, but the rewards that your employees choose will be shipped within 3-5 days, free of charge.
Exceptional Customer Service.
We do all the work! You provide us with your employee data, and we take care of the rest.
Cost Savings up to 40%
Access to the $59 billion online retail distribution network gives us the competitive advantage of lower award costs.
No Catalogs — Go Green!
Catalogs are expensive and offer a limited award selection. Our online program saves trees!
Using Your Brand and Values.
With Summit your dealer and sales program will be beautifully customized using your logo, brand and messaging or any other information that is required to meet your needs. The best part? It's free to setup and implement!
How Our Rewards Program Works
Employee Data
Easy. Either provide us with an Excel spreadsheet of your program recipient data or we will work with your team to establish a data connection. In addition, we work with all of the leading HRIS systems including: Workday, ADP, Paychex, IBM and many more.
Communication
We will send your program recipients a customized communication piece by mail, UPS or email.
Easy Access
Employees will be able to access their program through a SSO (Single Sign On) connection or with a username and password to redeem their points for millions of award options. In addition, they can stay connected with co-workers and your organizational goals.
Analytics
Our administrative dashboard provides you will all of the necessary reporting and data points so you can ensure your recognition program stays on track.