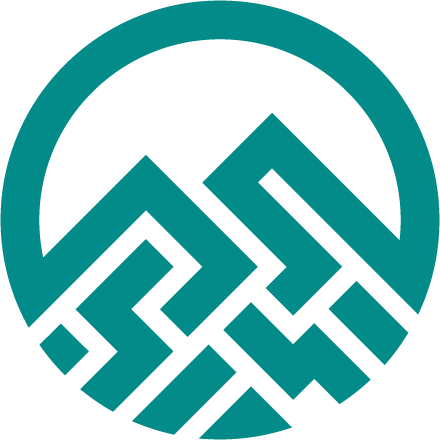 PEER-TO-PEER RECOGNITION
Discover the Benefits of a Peer-to-Peer Recognition Program in Your Workplace
Digital Peer-to-Peer recognition programs – sometimes called social recognition programs – can help your organization achieve higher levels of employee performance and engagement and increased customer loyalty.
The advantages of co-worker recognition programs don't stop there. Other benefits of an effective "Peer-to-Peer praise" program include:
Reduce costly employee turnover
Motivate team members to "wow" your customers
Increase employee engagement while limiting costs
Admins spend less time purchasing gifts
Win the recruiting battle – stand out in a sea of competitors
Protect the investment you've made in hiring and retaining talent
Get started today! Click here to learn how we'd tailor our Peer-to-Peer recognition program to your needs.
A Technology Platform That Makes Co-Worker Recognition Convenient for Your Employees
Our focus is on simplicity – for you and your employees. We make it easy for your employees to nominate co-workers for recognition of a job well done. We also make it simple for you to manage the rewards employees can earn based on the commendations of their peers.
Here are a few tips for creating a successful Peer-to-Peer recognition program for your workplace:
Define the goals of your Peer-to-Peer recognition program
Involve employees in building your program.
Make peer recognition easy.
Use data to evaluate the effectiveness of peer recognition programs
Decide what role, if any, rewards will have in your program
Want to learn more? Participate in our webinar or contact us today to speak with a member of our team.
Peer-to-Peer Recognition Ideas
Need Peer-to-Peer reward and recognition ideas? Here are six behaviors to celebrate through social recognition programs:
Positivity – Promote the contributions of those who foster a spirit of confidence in others
Collaboration – Celebrate team members who show leadership by partnering with colleagues
Creativity – Acknowledge the innovative problem-solvers in your midst
The Extra Mile – Recognize those who exemplify a spirit of superior service
Getting It Done – Say "Well done!" to those who are relentless and resourceful in overcoming challenges to complete a task
The Unsung Hero – Every workplace has a key contributor who works behind the scenes – celebrate yours!
Point Recognition can help you create a co-worker recognition program designed around your organizational values. Click to learn more about our custom solutions.
Useful Resources:
The following resources may be useful to you in building a Peer-to-Peer recognition program for your organization or workplace:
Employers Embrace Peer-to-Peer Recognition (Society for Human Resource Management)
The Benefits of Peer-to-Peer Praise at Work (Harvard Business Review)
4 Steps to Take to Start a Successful Peer Recognition Program (Entrepreneur.com)
Common Questions
What makes Point Recognition's Peer-to-Peer recognition program successful?
Our co-worker recognition program is built on a robust technology platform that makes deployment easy. It's fully customizable, so you can tailor a Peer-to-Peer acknowledgement program to the unique preferences of your organization. And, since we've worked with small businesses and Fortune 500 companies alike, we know how to design social recognition programs for organizations of all types.
How does your Peer-to-Peer recognition system work?
Our name – Point Recognition – tells you a little about how our programs work. Our employee-friendly platform allows your team members to easily acknowledge co-workers for their contributions. With each peer acknowledgement, employees earn points that can be redeemed immediately for rewards or eGift cards. Points can also be accumulated.
The rewards are up to you – we provide a flexible, technology-enabled solution that makes customizing and managing the program easy for you and convenient for your employees.
What Peer-to-Peer recognition rewards do you recommend?
We work with a wide array of merchants, giving you incredible flexibility in choosing rewards that are meaningful to your employees. From Amazon to Best Busy, from Walmart to Bass Pro Shops, and countless other options, you can choose the rewards that are right for you and your team.
Have a creative idea? Want to reward employees with something more than a gift card? No problem! We can build those ideas into your social recognition program with ease.
Peer recognition can mean as much to employees as praise from the boss—and maybe more.
- Society for Human Resource Management
$0.99 eGift Cards
Over 160 partners to choose from including: Amazon, Target, Bass Pro Shops, The Home Depot and Global Hotel
Cost Savings up to 40%
Access to the $59 billion online retail distribution network gives us the competitive advantage of lower award costs.
ALL-Inclusive!
All of your employee award and recognition programs are maintained using our online award program.
Exceptional Customer Service.
We do all the work! You provide us with your employee data, and we take care of the rest.
Millions of Brand Name Options
We've partnered with the best online retailers to enable us to offer millions of reward options–all while maintaining your budget.
Free setup and shipping
Not only do we offer free setup with your budget in mind, but the rewards that your employees choose will be shipped within 3-5 days, free of charge.
Using Your Brand and Values.
With LOOP your peer-to-peer program will be beautifully customized using your logo, brand and messaging or any other information that is required to meet your needs. The best part? It's free to setup and implement!
We are engaging our employees in a smarter way with this technology.
- HealthCare Industry
How Our Rewards Program Works
Employee Data
Easy. Either provide us with an Excel spreadsheet of your program recipient data or we will work with your team to establish a data connection. In addition, we work with all of the leading HRIS systems including: Workday, ADP, Paychex, IBM and many more.
Communication
We will send your program recipients a customized communication piece by mail, UPS or email.
Easy Access
Employees will be able to access their program through a SSO (Single Sign On) connection or with a username and password to redeem their points for millions of award options. In addition, they can stay connected with co-workers and your organizational goals.
Analytics
Our administrative dashboard provides you will all of the necessary reporting and data points so you can ensure your recognition program stays on track.