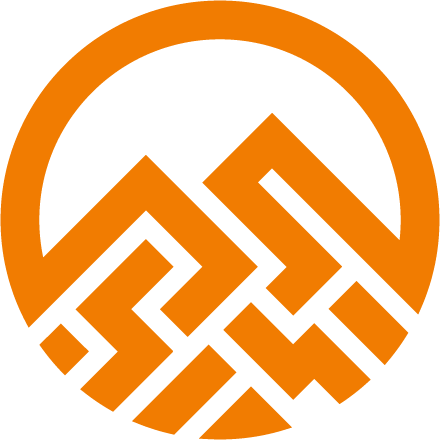 EMPLOYEE RETIREMENT GIFT PROGRAMS
Your company wishes to show its appreciation to retirees who have served with dedication and distinction. An employee retirement gift celebrates your employees' career achievements and congratulates them as they embark on their post-career endeavors.
Point Recognition helps establish employer retirement gift programs for companies with 100 employees to the Fortune 500. We make it easy to recognize the valuable contributions of your retirees in heartfelt, meaningful ways.
Learn how we can help create a corporate retirement gift program for your workplace
Retirement Gift Selection Made Easy
"Congratulations on your retirement! In celebration of your contributions to the company, please select a meaningful gift of your choice."
Choosing an employee retirement gift shouldn't be difficult. In fact, the best employer retirement gift programs recognize retirees in a way that speaks to their interests.
We make it easy for your retiring employees to select a gift that is meaningful to them. You determine the price point; we handle the logistics of gift selection and delivery. Say farewell to cliché retirement gifts and trinkets that won't be appreciated!
Webinar Registration on how we help companies like yours celebrate the contributions of long-time employees.
Popular Employee Retirement Gift Ideas
A retirement gift for an employee can take many forms, from a memorable keepsake to an item of personal interest. Some of our favorite end-of-career gift ideas include:
An employee-chosen retirement gift at a price-point you specify
A gift related to the retiree's hobbies or personal interests
Personalized accessories such as cuff links, watches, bracelets or necklaces
Keepsakes like a scrapbook, photo album or framed artwork signed by co-workers
A charitable contribution in the retiree's name
Ask us about other gift ideas for retirees – we're happy to create a gift program to suit your organization's needs.
Meaningful Retirement Presentations
The way you present an employee retirement gift has a tremendous impact. Retirement parties to celebrate an employee's service can offer coworkers a chance to join in celebrating a retiring colleague.
Here are some tips when planning an employee retirement party:
Establish guidelines for who is eligible to receive a retirement party
Set a budget for gifts, refreshments and decorations
Invite family members, former co-workers and others who share a connection to the retiree
Recognize the employee's service with a unique retirement gift that reflects their interests
Invite coworkers to contribute to a memento – a scrapbook or photo album that chronicles the employee's time with your company
Common Questions
Should I set a budget for retirement gifts?
Most employers with retiree gift programs establish rules or guidelines for recognizing the retirement of staff members. Publishing budget guidelines for corporate retirement gifts helps employees and managers adhere to cost constraints and accounting procedures. Factors to consider include years of service, equitable treatment of employees, dollar limits, and the form of awards. Human resources and finance can work together to establish reasonable guidelines for gifts.
Are employer-provided retirement gifts taxable?
Awards for job performance are included in taxable income, but length-of-service awards and retirement gifts may be tax exempt. Retirement gifts must meet certain rules to quality for tax-exempt status. We can help ensure your retirement program is a qualified program. Therefore, the recipient will not have to pay income tax on the reward.
Additional Resources:
10 Unique Retirement Gift Ideas (AARP)
Bidding Adieu (Society for Human Resource Management)
8 Tips for Choosing Retirement Gifts (U.S. News and World Report)
The best advice I could give to anyone is to spend your time working on whatever you are passionate about in life.
- Richard Branson, founder of the Virgin Group
Millions of Brand Name Options
We've partnered with the best online retailers to enable us to offer millions of reward options–all while maintaining your budget.
Free setup and shipping
Not only do we offer free setup with your budget in mind, but the rewards that your employees choose will be shipped within 3-5 days, free of charge.
Quality Logoed Products
Company logoed products help reinforce your organizational vision and values. We offer a great selection of business promotional items.
Cost Savings up to 40%
Access to the $59 billion online retail distribution network gives us the competitive advantage of lower award costs.
No Catalogs — Go Green!
Catalogs are expensive and offer a limited award selection. Our online program saves trees!
Using Your Brand and Values.
With Summit your retirement program will be beautifully customized using your logo, brand and messaging or any other information that is required to meet your needs. The best part? It's free to setup and implement!
(Your program) puts the choice of gift in the employee's hand – not the employer. We want them to LOVE the gift they get!
- Advertising Industry
How Our Rewards Program Works
Employee Data
Easy. Either provide us with an Excel spreadsheet of your program recipient data or we will work with your team to establish a data connection. In addition, we work with all of the leading HRIS systems including: Workday, ADP, Paychex, IBM and many more.
Communication
We will send your program recipients a customized communication piece by mail, UPS or email.
Easy Access
Employees will be able to access their program through a SSO (Single Sign On) connection or with a username and password to redeem their points for millions of award options. In addition, they can stay connected with co-workers and your organizational goals.
Analytics
Our administrative dashboard provides you will all of the necessary reporting and data points so you can ensure your recognition program stays on track.