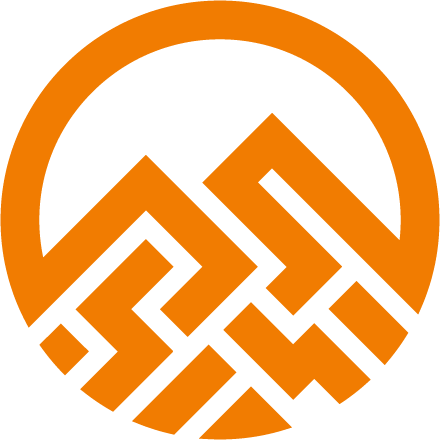 WORKPLACE SAFETY INCENTIVE PROGRAMS
WORKPLACE SAFETY REWARD PROGRAMS THAT DELIVER
Incentives that promote employee participation in safety-related activities are a powerful way to strengthen workplace safety and health.
With Point Recognition's technology-driven platform, managing your safety incentive programs is simple and convenient. We make it easy to implement a safety rewards program that engages employees and encourages them to contribute to a safe, healthy workplace.
Benefits of an Employee Safety Recognition Program
The advantages of an employee safety awards programs include:
Promote worker participation in safety-related activities
Foster a culture of transparency and open communication about worksite hazards
Reduce workplace injury and illness rates
Reduce employee turnover
Increase productivity
Reduce costs associated with insurance premiums, litigation, employee turnover and other expenses
Guidelines for Implementing a Safety Incentive Program
When launching a safety incentive program, you'll need to pay attention to federal and state regulatory guidelines. The following are some of the questions you'll need to consider:
Does your company have a workplace safety incentive program?
Does your workplace safety incentives apply to all employees, supervisors and first-line managers?
How are employee safety incentives determined?
Could any part of your workplace safety rewards program deter employees from reporting safety or health incidents?
Is your rewards program company-wide, or does it apply only to specific divisions or locations?
Is your safety reward program tax qualified?
Positive Incentives and Workplace Safety Rewards:
Encourage Employee Involvement in Safety and Health Activities
A positive incentive program encourages workers to report workplace injuries, illnesses, near-misses, or hazards. Examples of positive workplace safety incentives include:
Providing small gifts or rewards for employees who serve on safety and health committees
Offering points or other rewards for suggesting ways to strengthen workplace health and safety
Celebrating the successful completion of company-wide safety and health training by hosting a party or team-building event
Workplace Safety Award Ideas
Need ideas for your safety incentives programs? We can tailor a rewards program to your unique needs. Here are a few safety award ideas that have worked for our clients:
Perfect Record Award. Acknowledge departments or individual employees for consecutive months without an occupational injury or illness.
Hazard Recognition Award. Reward an employee that made a major contribution to reporting and correcting workplace hazards.
Safety Leadership Award. Honor those employees who show others the way by their exemplary record of safety in the workplace.
Safety Improvement Award. Celebrate locations or departments that achieved significant reductions in workplace injuries or illnesses that take time away from work.
Safe Driver Award. Recognize individuals who drive a certain number of miles or time without a motor vehicle collision or vehicle safety violation.
Useful Resources:
The following resources may be useful to you in an employee health and safety awards program for your workplace:
Revised VPP Policy Memorandum #5: Further Improvements to the Voluntary Protection Programs (VPP) – Occupational Safety and Health Administration
In Defense of Safety Incentive Programs – EHS Today
OSHA Voluntary Protection Program Success Stories
Safety & Health Achievement Recognition Program (SHARP)
Common Questions
Common questions about employee safety award programs:
What makes Point Recognition's workplace safety awards program effective?
We provide a technology-driven, employee-centric platform for managing your safety incentive programs. That means you can tailor your incentive program to your organization. It also takes the hassle out of administering your awards program, which means you're more likely to stick with it.
Is rewarding employees for avoiding injuries a good idea?
While these incentive programs are well-intentioned, they can be problematic because they may be a disincentive to reporting injuries or illnesses. Instead, consider positive incentives that reward employees for their efforts to promote a safe work environment.
What are some ways to encourage employees to participate in workplace safety activities?
OSHA suggests several examples of "positive incentives" – programs that reward employees for participation in safety-related activities. Examples include t-shirts for workers who serve on safety and health committees; modest rewards for suggestions to improve safety and health; or a recognition party upon successful completion of company-wide safety and health training.
Are Gift Cards part of a qualified safety reward program?
Unfortunately, NO! Gift Cards cannot be included in a qualified safety reward program. If your program is not qualified, your employees must pay income tax on the reward they receive. Fortunately, our point solution is part of a qualified program.
We love all of these ideas – although, we'd suggest a wider range of reward ideas, including gifts from popular merchants. Or better yet, why not give employees the freedom to choose their own rewards? We can help you design the safety reward program that's right for you – click here to learn how.
Various studies have shown $1 invested in injury prevention returns between $2 and $6.
- National Safety Council, "Injury Facts," 2014 Edition
Millions of Brand Name Options
We've partnered with the best online retailers to enable us to offer millions of reward options–all while maintaining your budget.
Free setup and shipping
Not only do we offer free setup with your budget in mind, but the rewards that your employees choose will be shipped within 3-5 days, free of charge.
Exceptional Customer Service.
We do all the work! You provide us with your employee data, and we take care of the rest.
Cost Savings up to 40%
Access to the $59 billion online retail distribution network gives us the competitive advantage of lower award costs.
No Catalogs — Go Green!
Catalogs are expensive and offer a limited award selection. Our online program saves trees!
Using Your Brand and Values.
With Summit your safety award program will be beautifully customized using your logo, brand and messaging or any other information that is required to meet your needs. The best part? It's free to setup and implement!
We could not be happier with the program and service we receive. There has not been one occasion that the customer service has not been AMAZING!! Everyone goes above and beyond to meet our needs. Our employees are thrilled with the variety of choices they are given and how easy it is to order.
- Manufacturing Company
How Our Rewards Program Works
Employee Data
Easy. Either provide us with an Excel spreadsheet of your program recipient data or we will work with your team to establish a data connection. In addition, we work with all of the leading HRIS systems including: Workday, ADP, Paychex, IBM and many more.
Communication
We will send your program recipients a customized communication piece by mail, UPS or email.
Easy Access
Employees will be able to access their program through a SSO (Single Sign On) connection or with a username and password to redeem their points for millions of award options. In addition, they can stay connected with co-workers and your organizational goals.
Analytics
Our administrative dashboard provides you will all of the necessary reporting and data points so you can ensure your recognition program stays on track.