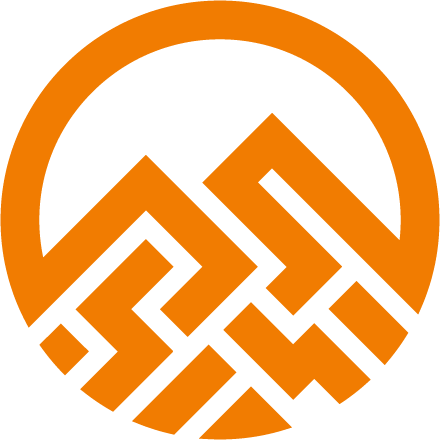 EMPLOYEE YEARS OF SERVICE AWARDS
An employee anniversary is a milestone career event. Celebrating employee successes goes a long way toward helping your employees feel like they're part of something bigger.
With Point Recognition's platform, your employee "Years of Service" awards program is easier than ever to manage. Our easy-to-use, technology-driven programs make it convenient to recognize the employees who've invested their time and talent in pursuit of your organizational goals.
Put the excitement back into your employee anniversary programs – discover how Point Recognition can help.
Benefits of an Employee Anniversary Recognition Program Powered by Point Recognition
By partnering with Point Recognition, you'll gain an innovative, customized solution for employee service awards that lets you easily recognize employees for years of service. Among the benefits:
Easy-to-use applications for administering your employee recognition program
Creative ideas for employee anniversary gifts – go beyond gift cards!
Easy company-wide communication to celebrate employee milestones
Options to add Peer-to-Peer recognition and other team-centric features
Reduce or eliminate software development costs associated with building your own platform
Best Practices for Employee "Years of Service" Award Programs
The most effective programs for rewarding employees' years of service are those that celebrate people, not years. Here are a few best practices:
Involve peers, mentors and friends in the celebration
Create meaningful celebrations among friends
Turn them into events people look forward to as a way to honor a friend
Give awards that are meaningful to people
Emphasize belonging
Involve both managers and coworkers in career celebrations
Common Questions
Common questions about employee service award programs:
What makes a Years of Service program successful?
A good Years of Service program involves an employee's peers, mentors and friends in the celebrations. It celebrates work anniversaries with gifts that are meaningful to recipients. It emphasizes belonging. It involves managers and co-workers alike.
At Point Recognition, we believe in years of service awards that go beyond plaques and certificates. We help you tailor a program that celebrates an employee who has chosen to join you on a journey – a program that reflects on that journey and how far you've come together.
Should I give employees gifts on their work anniversary?
We think so! But it's not just about the gift, and it's surely not about the years. It's about the people. It's about the success and the struggles, the friendships and the big wins. It's about your entire organization honoring a team member and a friend.
What are some good employee anniversary gift ideas?
Some enjoy less conventional gifts like dinner with the CEO. When it comes to celebrating employee anniversaries and milestones, it's about more than the gift – it's about belonging.
With Point Recognition, you get access to millions of brand names through our partnerships with leading online retailers. Just as importantly, we can tailor your Employee Years of Service program to connect personal celebrations between co-workers with your organizational culture and values.
Are Gift Cards part of a qualified service award program?
Unfortunately, NO! Gift Cards cannot be included in a qualified service award program. If your program is not qualified, your employees must pay income tax on the reward they receive. Fortunately, our point solution is part of a qualified program.
The number one complaint from employees regarding their current brochure based Service Award Programs is inadequate award selection.
- According to SHRM's recent survey of over 800 HR professionals
Millions of Brand Name Options
We've partnered with the best online retailers to enable us to offer millions of reward options–all while maintaining your budget.
Free setup and shipping
Not only do we offer free setup with your budget in mind, but the rewards that your employees choose will be shipped within 3-5 days, free of charge.
Exceptional Customer Service.
We do all the work! You provide us with your employee data, and we take care of the rest.
Cost Savings up to 40%
Access to the $59 billion online retail distribution network gives us the competitive advantage of lower award costs.
No Catalogs — Go Green!
Catalogs are expensive and offer a limited award selection. Our online program saves trees!
Using Your Brand and Values.
With Summit your service award program will be beautifully customized using your logo, brand and messaging or any other information that is required to meet your needs. The best part? It's free to setup and implement!
I am so happy that we got out of the traditional program. This put a new "spark" into the service award program. Also, there's the capability to expand the service award program to a "total recognition" platform by adding safety awards, spot recognition, etc. I wish I had made the change sooner.
- Manufacturing Industry
How Our Rewards Program Works
Employee Data
Easy. Either provide us with an Excel spreadsheet of your program recipient data or we will work with your team to establish a data connection. In addition, we work with all of the leading HRIS systems including: Workday, ADP, Paychex, IBM and many more.
Communication
We will send your program recipients a customized communication piece by mail, UPS or email.
Easy Access
Employees will be able to access their program through a SSO (Single Sign On) connection or with a username and password to redeem their points for millions of award options. In addition, they can stay connected with co-workers and your organizational goals.
Analytics
Our administrative dashboard provides you will all of the necessary reporting and data points so you can ensure your recognition program stays on track.